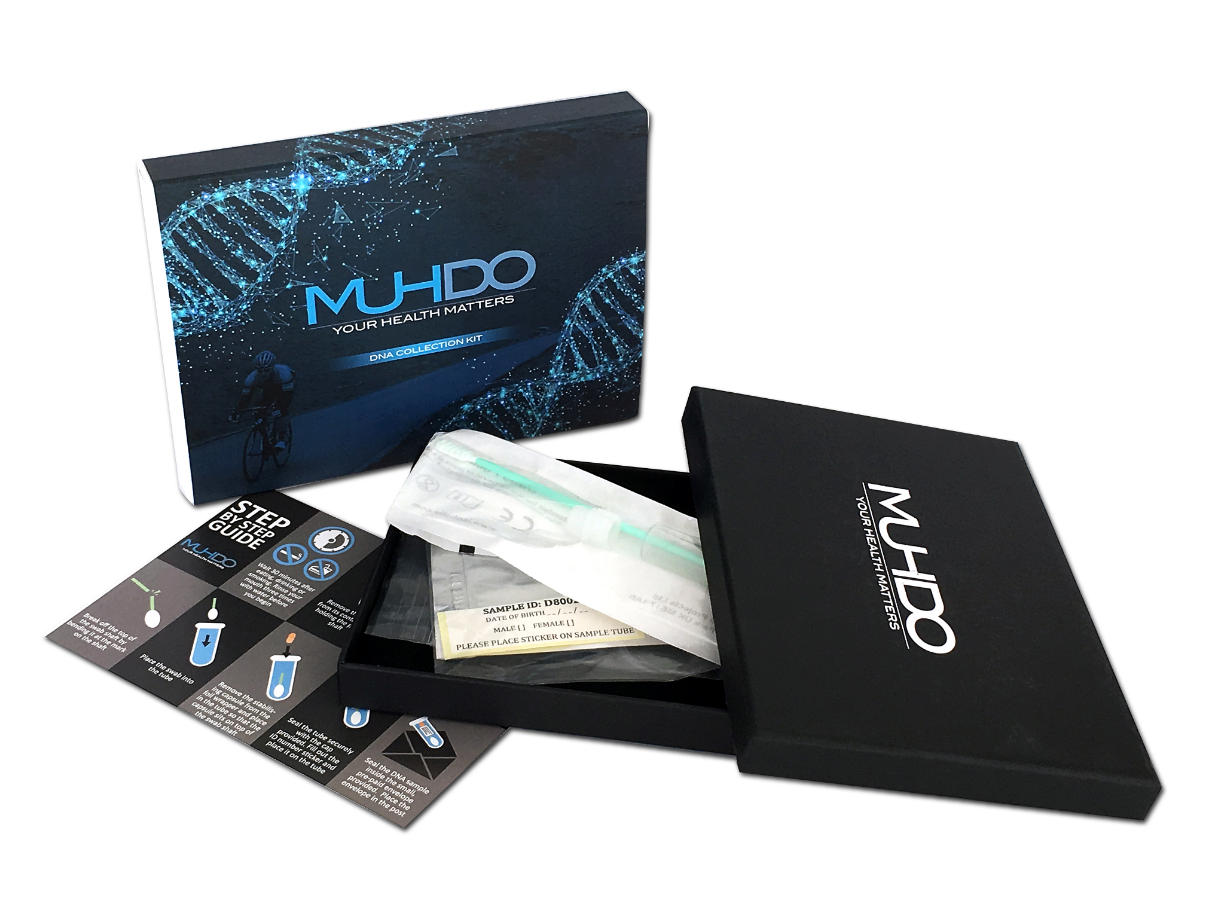 The most effective way to deliver a truly holistic and effective health and wellness solution is through DNA and Epigenetic profiling.
Having this knowledge from Muhdo helps you to be more active and therefore more efficient in your role in understanding and managing your own wellness. This is a key factor in motivating you to develop healthy, long-term habits that are good for you, good for those who care about you and good for society.
Humans have over 22,000 genes. Most genes are the same in all of us, but there will be differences in less than one percent of them, which is what makes us unique.
Your genes affect how you respond to your surroundings and experiences. Tiny variations can affect how your body uses the major food groups and whether you are likely to lack certain vitamins or minerals, even from a healthy, balanced diet.
A genetic test is very easy to do.
Muhdo uses a saliva sample or a swab to take a small sample of cells from your cheek and gums. Your whole genetic story will be in these few cells.
Once your swab has been analysed in our laboratory, we are able to generate your genetic profile, which covers over 50 areas relating to your health, nutrition and fitness.
We then provide you with hyper-personalised meal plans, workout plans and health recommendations all tailored to you and your health goal.
Through tweaks to YOUR diet and lifestyle, Muhdo can help magnify:
BETTER COGNATIVE FUNCTIONS

BETTER READING COMPREHENSION

BETTER HANDLING OF STRESS
Muhdo can also help reduce:
ANXIETY (INCLUDING OCD & PANIC DISORDER)