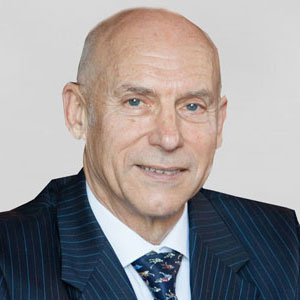 Hello! My name is John Hubbell.
The formation of Agealete and my interest in senior wellness and rejuvenation is the culmination of a lifetime of learning through sport, business and life itself.
It all started five decades ago.
Here' my story.
My interest in fitness and health was catalysed early and started in 1958 as an age group athlete and I've been involved in fitness and elite competitive sport ever since.
In my various sporting endeavours, I have been a competitor, official, administrator and coach at the highest echelons. After university in 1973 until 1998, I had two parallel careers, one as a professional sport coach and the other as an entrepreneur in the venture capital area.
I was lucky enough to compete in three different sports.
Hockey – I played hockey every year from 1956 to the present, with the exception of 1972, which was an Olympic year; playing youth, university, adult, and old-timer hockey.
Hockey achievements – I played in many championship teams at all levels and competed in four adult world recreational championships, the latest being in 2016.
Figure skating – In 1958, I got involved in figure skating to improve my hockey skating.
Figure skating achievements – In 1972, my competitive career culminated in representing Canada in the North Americans in Peterborough Canada, Worlds in Calgary Canada and Olympic Championships in Sapporo Japan.
Triathlons – I became an avid recreational participant in triathlons and competed in over 45 Olympic distance events. I qualified for the over 50 Canadian world team in 1998.
I've recently become an avid golfer.
Learning and Research
My interest in participating in sport naturally flowed into my academic studies.
I studied sport psychology at Wayne State University, Detroit and sport science at the University of Toronto, gaining an honours degree in Physical Education.
I was a co-author of the psychology section of the Coaches Association of Canada Level 1 and 2 programs.
Recently I have received a Masters Degree in Education from Kingston University.
I also held a YMCA fitness qualification.
I am currently proposing a PhD study in the area of senior's fitness.
Today in Business
Since 2014, I have gradually been turning my health studies into investment strategies that I call Wellbridge, that "supplies the bridge to wellness".
Wellbridge Financial has been set up to invest in physical and digital health projects.  Through these investments I have established relationships in physical  and digita health management in health assessments and epigenetic health driven plans. Recently I have become involved in a business that uses academic translational research to turn capstone projects into commercial ventures.
At home in the UK
In 1998, I sold my business in Canada and moved to England in support of my wife's career.  It wasn't long before I was back into coaching ice hockey, teaching, and business consulting.
It was in 2010 that I experience my first aging issue, which spurred me on to become an aging expert and the creation of Agealete.
I'm looking forward to what the future holds.